From Dream to Reality: How to Find Your Perfect Home in a Competitive Market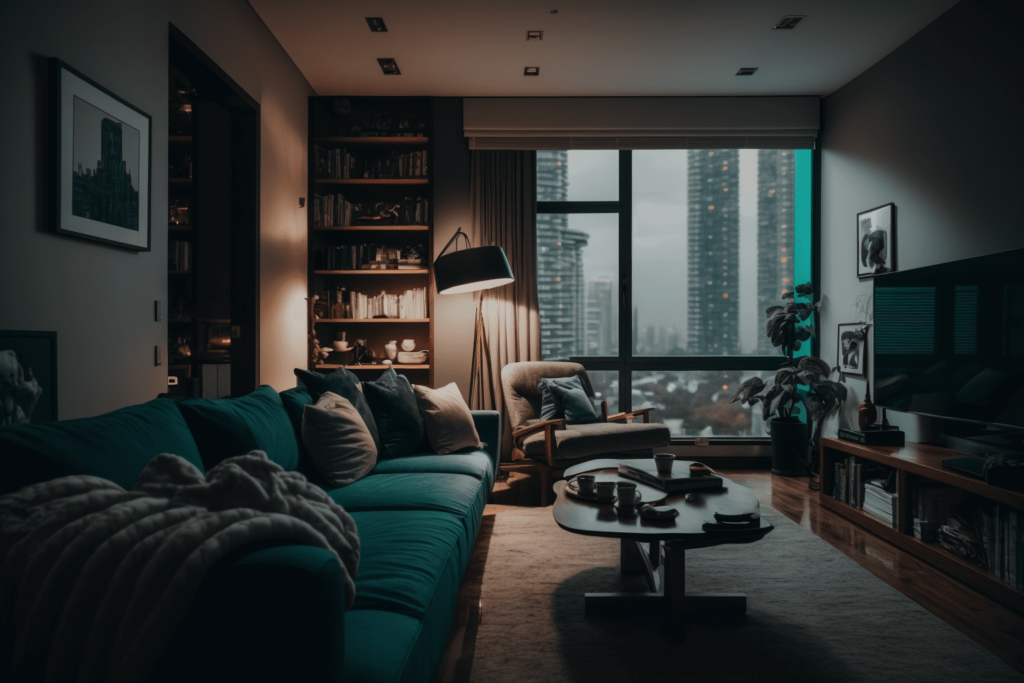 In a bustling, fast-paced world where owning a piece of the earth feels like a dream come true, the real estate market stands as a potent testament to both our aspirations and challenges. From metropolises to quiet suburbs, the market tells tales of stiff competition, limited inventory, and ceaseless quests for a haven we can call home. The dream of owning a home seems increasingly difficult amidst a multitude of bidding wars and skyrocketing prices. But, no matter how overwhelming, the quest to find your perfect home need not be daunting. This article aims to provide a comprehensive guide to navigating the labyrinth of real estate purchase and sale agreements, helping you secure your ideal home despite the hurdles.
Understanding the Current Real Estate Landscape
Factors contributing to the competitiveness of the market
The real estate market is often a complicated puzzle, influenced by numerous factors. Chief among them is the limited housing inventory, where supply often struggles to meet the high demand. Moreover, this high demand and low supply scenario triggers fierce competition, resulting in multiple competing offers.
Impact of these factors on homebuyers
With the supply-demand balance tilted, homebuyers often find themselves in challenging scenarios. High competition often results in increased home prices, making affordability a crucial issue. The pressure to outbid others can lead to hasty decisions and possible buyer's remorse.
Defining Your Perfect Home
Envisioning your dream home
Your perfect home should not merely be an investment; it should be a manifestation of your aspirations and lifestyle. While envisioning this, consider factors such as location, the size of the property, and essential amenities. Distinguish between your must-haves and nice-to-haves to prioritize effectively.
The importance of setting realistic expectations
While dreaming big is encouraged, staying grounded to reality is equally important. Setting realistic expectations helps to maintain a balance between what you aspire for and what you can realistically afford.
Preparing for the Homebuying Journey
Assessing your financial readiness
Purchasing a home is a significant financial commitment. It's crucial to determine your budget and secure financing. Boost your financial readiness by working on improving credit scores and increasing down payment savings.
Assembling a qualified real estate team
A qualified real estate team can guide you through the complex homebuying journey. Consider hiring a real estate agent for expert guidance, consult with a mortgage broker or lender for financing needs, and engage a home inspector for professional home evaluation.
Developing an Effective House Hunting Strategy
Researching the market and available listings
Arming yourself with market knowledge is essential. Use online platforms and real estate websites for research and subscribe to email alerts for new listings to stay updated.
Maximizing your chances of success
Flexibility in your search criteria and efficiently scheduling multiple viewings can optimize your house hunting. Always be ready to make prompt offers when you find a suitable property.
Making the Right Offer
Understanding the art of negotiation
Knowing the fair market value of a property is key to making a competitive offer. Employing strategic negotiation tactics can help you secure your dream home within your budget.
Considering contingencies and conditions
Ensure to include contingencies in your offer to protect your interests. Carefully evaluate inspection reports and appraisals to make informed decisions.
Conclusion
Navigating real estate transactions can be complex, but with the right knowledge and approach, it can become a rewarding journey. By understanding the market landscape, defining your dream home, preparing financially, developing a strategic house hunting approach, and making informed offers, you can conquer the challenges and make your dream home a reality. So, take that first step, embrace the challenge, and embark on your journey to finding your perfect home. Finally, we invite you to read our article on how to navigate the competitive real estate market.
FAQ
What are the primary factors contributing to the competitiveness of the real estate market?
The main factors contributing to the competitiveness of the real estate market include limited housing inventory, high demand coupled with low supply, and the presence of multiple competing offers.
How can homebuyers maximize their chances of success while house hunting?
Homebuyers can maximize their chances of success by being flexible with their search criteria, scheduling multiple viewings efficiently, staying updated with the market through online platforms and email alerts, and being prepared to make prompt offers when they find a suitable property.
Why is it essential to include contingencies in your offer when buying a home?
Contingencies in a real estate offer act as a safeguard for buyers. They provide an opportunity for buyers to back out of the deal under specific circumstances without losing their deposit, such as if a home inspection reveals significant issues or if the buyer's financing falls through. Carefully evaluating inspection reports and appraisals before finalizing the offer can also help buyers make informed decisions.